How mud treatment is a part of Naturopathy?
Introduction
Mud Therapy is a form of naturopathy that involves using wet soil in a precise way to heal the body from the inside out. Mud has the capacity to remove toxins from the body, which ultimately aids in the prevention of numerous ailments. This mud treatment available in Guru Kirpa Naturopathy which are located Mansa, Punjab.
Numerous minerals and other substances found in the earth's crust contribute significantly to raising the body's immune level. Due to its enlivening and healing powers, clay is one of the earth's abundant minerals that is proven to be a blessing to human health and has been associated with numerous religious beliefs. The benefits of mud therapy are well known throughout the entire world, whether it be through the well-known mud festivals of Korea or mud baths in the Dead Sea.
The human body is made up of 5 elements, namely Earth, Air, Water, Fire, and Vacuum, according to the ancient Ayurvedic texts. Clay possesses the capacity to penetrate the system and address all imbalances.
Mud therapy has a lot of benefits, including the following:
Mud is applied to the body to chill it and assist the body retain moisture.
Water can be readily added to adjust the form and consistency.
Mud therapy is a simple and reasonably priced procedure.
It has the ability to take in all the colours the sun emits and transfer them to the body.
Local Application for Mud Pack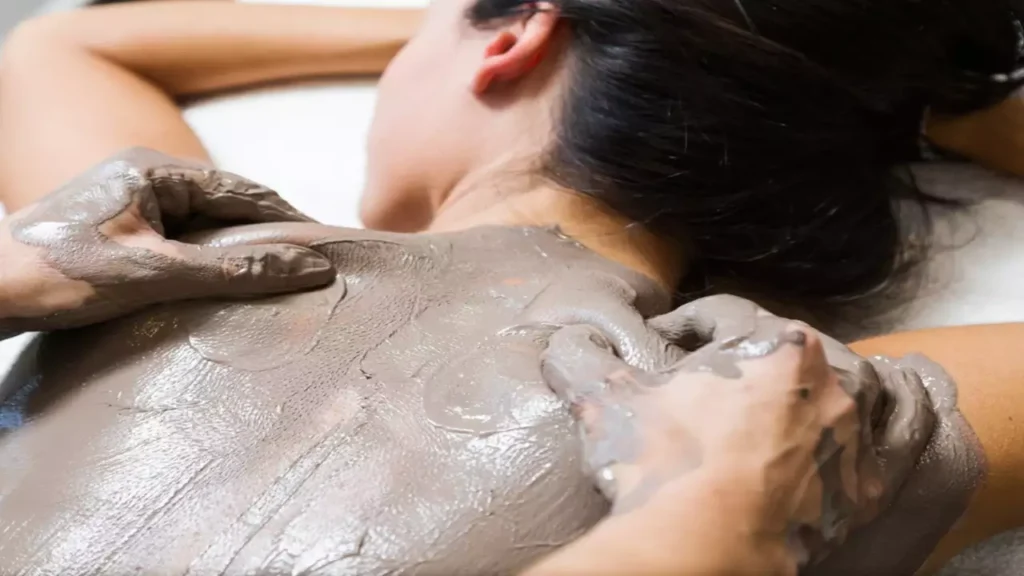 It is a pack made by forming saturated mud into a thin, flat block the size of the patient's abdomen and storing it in a thin, wet muslin fabric. The pack would last for 20 to 30 minutes. When using mud packs in cold weather, it is recommended to cover the body and the pack itself with a blanket.
 Benefits
To treat all types of dyspepsia, the abdomen is wrapped with a mud pack. Additionally, it works well to increase peristalsis and reduce intestinal heat.
Congestive headaches respond well to a thick mudpack treatment since it instantly relieves the discomfort.
It is advised to apply mud over the eyes if you have conjunctivitis, eyeball haemorrhages, irritation, refraction defects like short and long sight, especially effective in glaucoma as it helps to alleviate eyeball tension.
Mud treatment Hydrotherapy, mud therapy sun bath yoga meditation prayanayam, jalneti, sutarneti, steam etc. are also part of  Ayurvedic or naturopathy treatment are done by us. We provide some exercises are here to detox after exercise patient starts to flushing out but not by medicines it's a just a natural treatment. We have also a Meditation Centre in Mansa where a patient can calm herself/Himself.